Yum.
This was such a great find.  I was strolling through the grocery store (one of my favorite places) and stumbled upon this: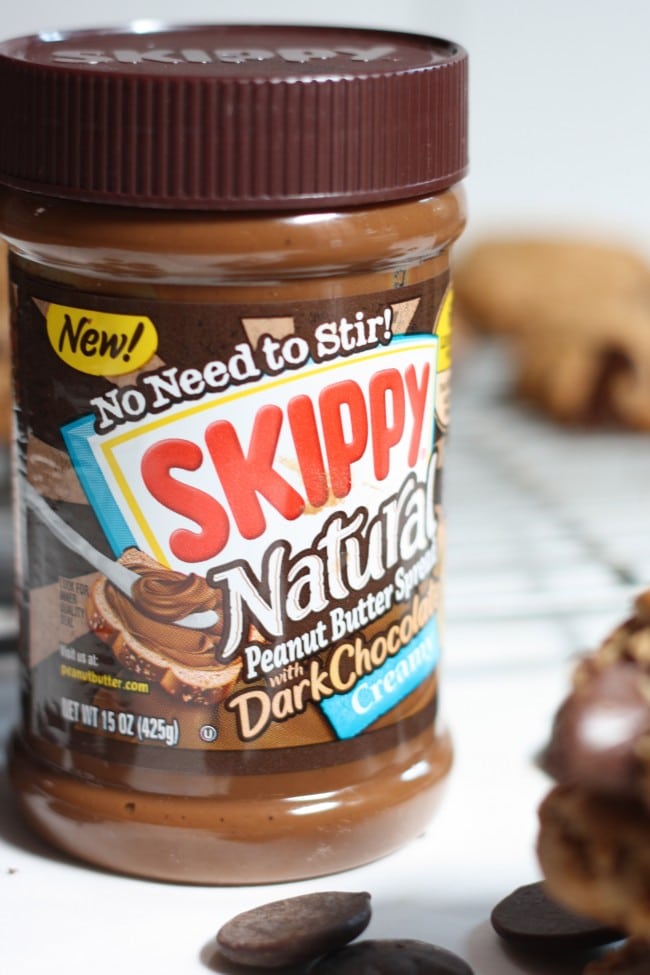 And seriously….how could I not make a cookie with this?
So I did.  I made a perfectly soft, chewy cookie that has a super wow factor.  I really love this cookie recipe because it does not require an electric mixer.  It is all mixed in a bowl with a wooden spoon.  Super easy, delicious cookies that can be made by anyone!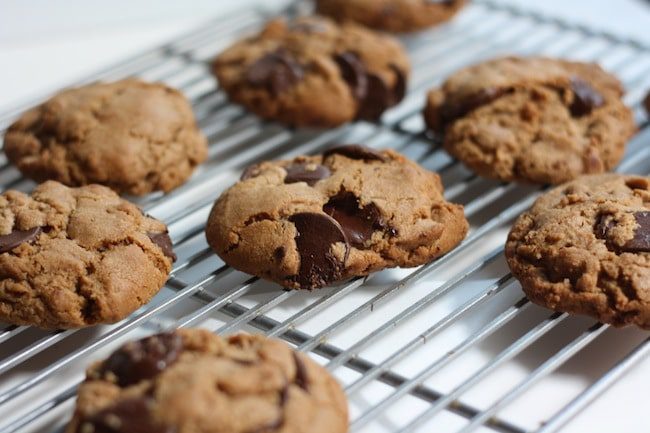 I used some Hershey's Baking Melts to make these cookies.  I got the baking melts at Food Blogger Forum last month (thanks Hershey!) and was dying to use them in a cookie.  Since the baking melts are pretty large, I used an ice cream scoop to make some super large cookies.  Of course, if you can't find baking melts you can use regular chocolate chips.  I would up the amount of chips to 1 1/2 cups though.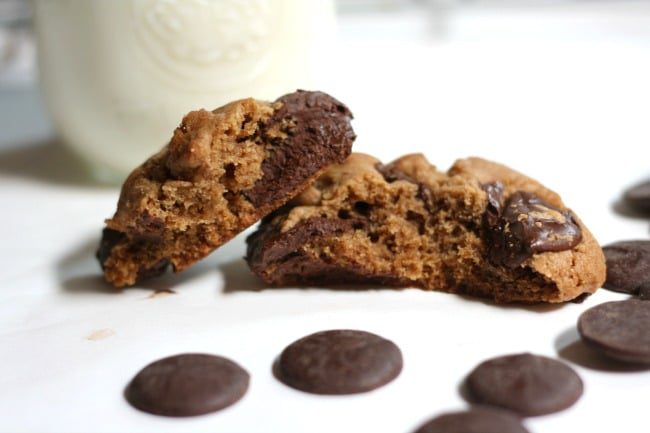 This month I get to share these cookies as part of Leftovers Club.  Yeah, Chung-Ah, you are going to need a large glass of milk.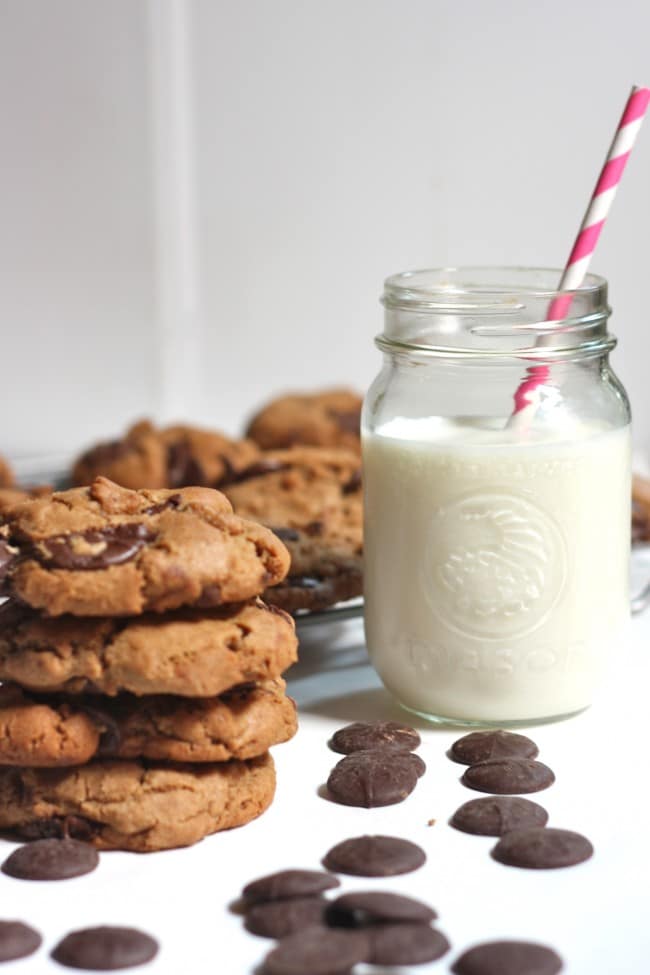 Double Chocolate Peanut Butter Cookies
Ingredients
1 stick butter
6 tablespoons of dark chocolate peanut butter
2 cups flour
1/2 teaspoon baking soda
1 cup brown sugar
1/2 cup sugar
1 egg plus 1 yolk
2 teaspoons vanilla
1 cup baking melts
Preheat oven to 350 degrees.
Melt butter and peanut butter, allow to cool.
In a separate bowl, combine flour and baking soda.
Once the butters are cool mix in sugars.
Add in egg and stir until combined.
Add in vanilla.
Stir in baking melts.
Use an ice cream scoop place cookie dough on cookie sheet about 2 inches apart.
Bake for 19-21 minutes or until edges are brown.