They're so inviting. The feeling I get with pies is similar to my feelings on birthday cake. That urge to just throw your face into the top of it. I'm yet to fulfil my dream of eating an entire birthday cake with my hands.
The day will eventually come. That day probably won't even be my birthday. It will probably be one of those days where the only answer to my problems is a whole cake.
You can just imagine it can't you. Me sitting at the dining table; cake massacred in front of me, buttercream covering my arms and face.
Don't worry, I'll take pictures.
Oh my god, I just thought of something even better. We should create a day for this! Where we all eat a whole cake and post the photos on instagram! Kind of like Shrove Tuesday but better. Then I can make a post on it. Ah that would be so fun.
This is my (i think) fourth post in my 'back to basics' series. To me, lemon meringue pie covers multiple areas in pastry/baking that I think are fundamental skills: working with pastry, making a curd and making italian meringue.
I decided to go for an italian meringue topping instead of french meringue because it's so much silkier and fluffy. Also, I love a blow-torched meringue. Typically, you would make a french meringue by whisking egg whites and sugar together and slap it onto the top of your pie. Then slide the whole pie in the oven to toast the top of your meringue.
This is a great alternative for someone who doesn't have a blowtorch, but the colour on the meringue isn't so interesting and you don't get that delicious torched meringue taste.
Lemon Meringue Pie has all the best texture combinations. You have a crisp pastry base, silky smooth lemon filling and fluffy meringue.
You initially get hit by the tart lemon filling, then the sweet vanilla meringue comes in, calms it down and all the flavours meld together.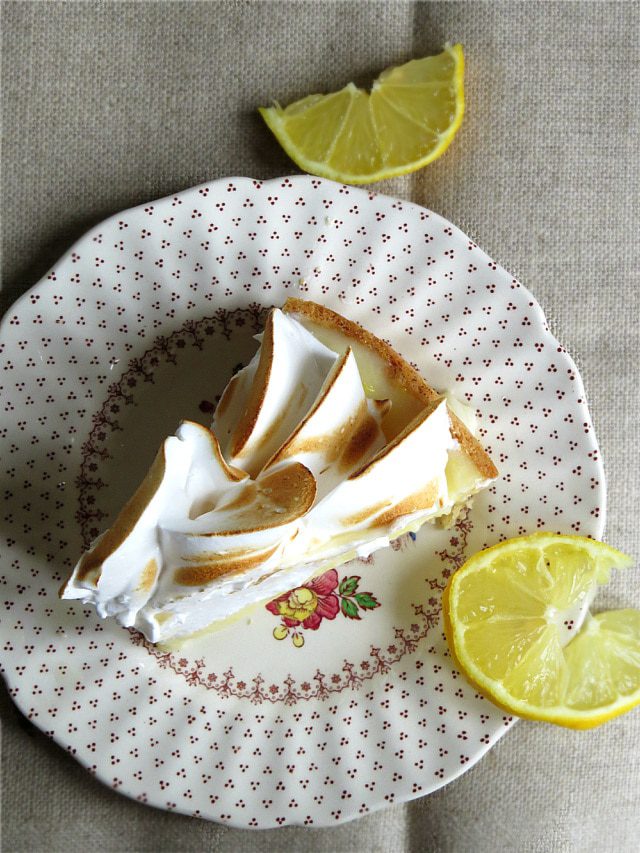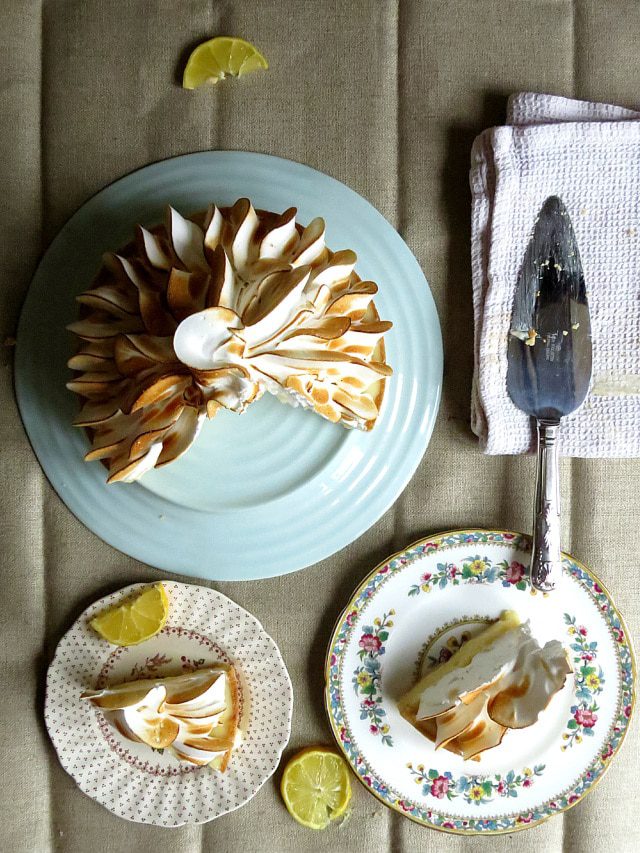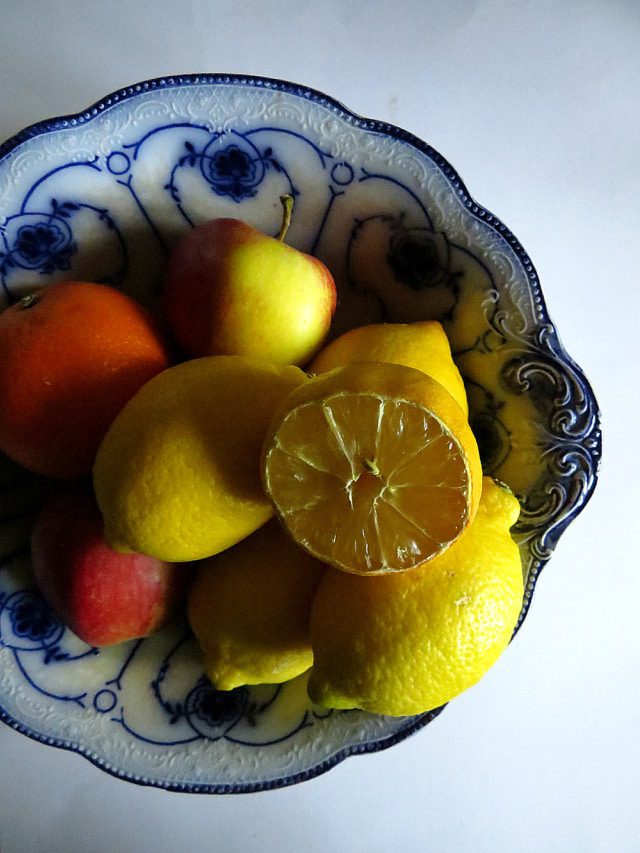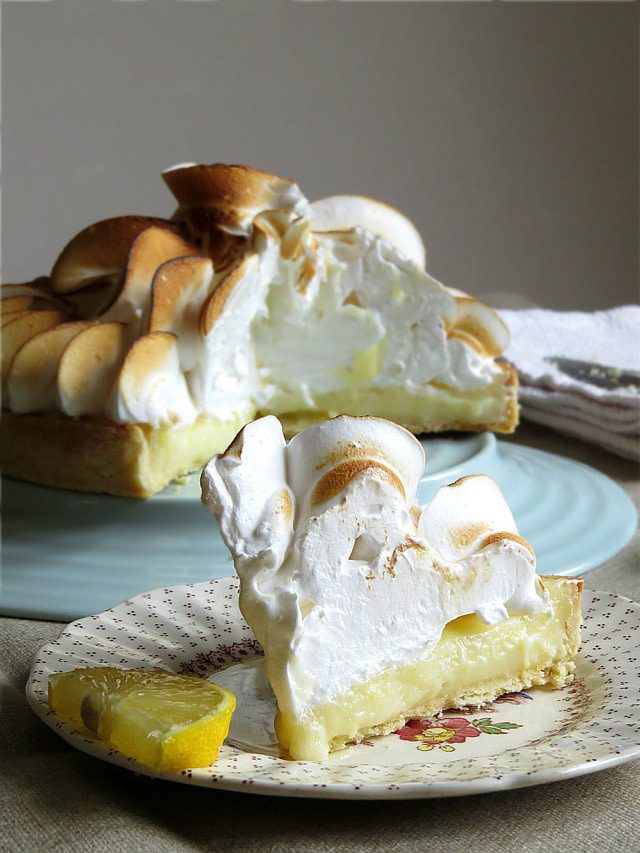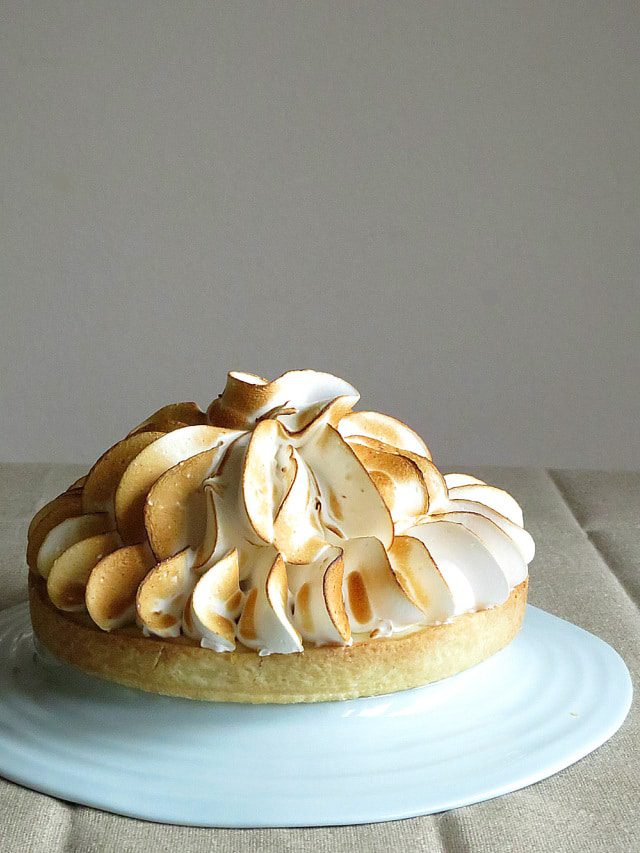 Ingredients – Recipe adapted from Saveur
Pastry
150g plain flour, plus extra for dusting
1 tbsp. caster sugar
1/2 tsp. salt
85g cold unsalted butter, cubed
3 tbsp. cold water
Lemon Filling
100g caster sugar
30g cornstarch
pinch salt
300ml water
4 egg yolks
40g butter, cubed
zest and juice of 2 lemons
Meringue
90g egg whites (taken from the 4 egg yolks used in lemon filling)
180g sugar
Method
Pastry
Place the flour, sugar and salt into a medium bowl. Add in the cubed butter and work the mix between your fingertips, flaking off the butter into the dry ingredients until it resembles bread crumbs. Add in your water and bring together into a ball using your hands. Flatten the pastry into a disc and wrap in cling film. Refrigerate for 1 hour.
Place an 8 inch tart ring onto a baking tray lined with baking parchment.
Once your pastry is chilled, take it out of the fridge and dust your surface with flour. Roll out your pastry so that it's big enough to cover your 8 inch ring, leaving extra pastry to overhang. Lay this over your ring, pushing it into the edges. Once the pastry is lining the ring, cut off any excess pastry that hangs over the edges. Do this by using a sharp knife at a 45 degree angle. Prick the base of the pastry with a fork.
Chill the lined pastry case for a further 30 minutes.
Pre-heat your oven to 190 degrees C.
Take your pastry case out of the fridge and line the inside with aluminium foil. Pour in baking beans or rice and bake in the oven for 15 minutes. Take the pastry case out of the oven and remove the baking beans and foil. Bake for a further 5 minutes until the pastry is golden brown. Remove ring and leave to cool.
Lemon Filling
Have your egg yolks ready in a small bowl. Place the sugar, cornstarch, salt and 300ml of water into a saucepan. Cook this over medium heat for a few minutes until warm. Pour a third of the mixture onto your egg yolks and whisk. Pour this egg yolk mix back into the saucepan and continue to cook, whisking constantly, on low heat. Continue to do this until the mixture has thickened, about 3 minutes.
Take the pan off of the heat and whisk in the butter, lemon zest and juice. Pour the lemon filling into a small bowl, cover with cling film and let cool until needed.
Meringue
From your 4 egg whites leftover from the lemon filling, weigh out 90g into a stand mixer fitted with a whisk. Weigh out 180g of sugar into a saucepan and add in enough water so that the sugar looks a bit wetter than wet sand.
Place the saucepan on high heat.
Place your egg whites on medium-high speed until they're frothy, not fully whipped. Once they reach this stage, turn your mixer to its lowest speed just to keep the whites moving whilst you wait for your sugar solution.
When your sugar solution reaches 120 degrees C, take it off of the heat.
Keep your mixer on low and pour in the hot sugar solution. Be careful here. Make sure  you don't pour the sugar onto the whisk as this will create spun sugar. Let the sugar solution flow down the inside of the bowl, into the egg whites.
Once all of the sugar is added, turn the mixer to high and continue to whisk until the italian meringue is cool.
Once the meringue is thick and glossy, add in a capful of vanilla.
Assembly
Take your pastry case and place it on your desired serving plate.
Spoon in your lemon filling, pushing into the edges and making sure its level.
Take your italian meringue and pipe or dollop it onto the top of your pie; getting higher in the middle.
Blowtorch the meringue until golden and burnished.
Best eaten that day, store in the fridge.