This week I decided to spend an evening writing a list of recipes I wanted to post on here in the future; trying to be a bit more organised. That's when I suddenly realised that I don't have a Brownie recipe. What the?!
That's just a basic necessity in one's life.
All my favourite things to eat are chocolatey, rich and a bit over the top ridiculous.
The kind of ridiculous that means other people can only muster half of the dessert that I could have 2 of.
This is simply because I'm gluttonous and nothing seems to faze me anymore.
I can remember a time when I'd feel ill after eating a massive bar of chocolate. Those days seem a distant memory now. A former shadow of the women writing to you now, hands covered in Brownie goo.
*sigh*
Do I really care though? No, because I have oozy gooey Brownies awaiting me in the kitchen and skinny girls don't.
As I see and eat fancy patisserie all day long due to my job; I completely forgot how humble and comforting a Brownie is. Irresistible fudgey richness in the centre. That's the best part.
P.s Note that the last picture doesn't represent how these Brownies cut. I was, as usual, too impatient and cut them when the Brownie was still warm. The first picture is how these Brownies cut when cool.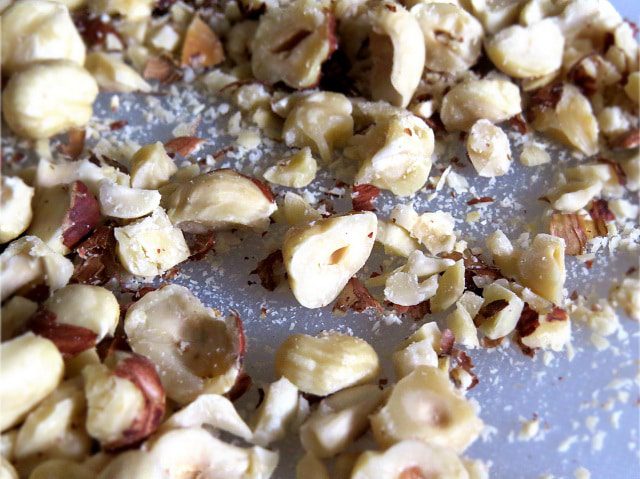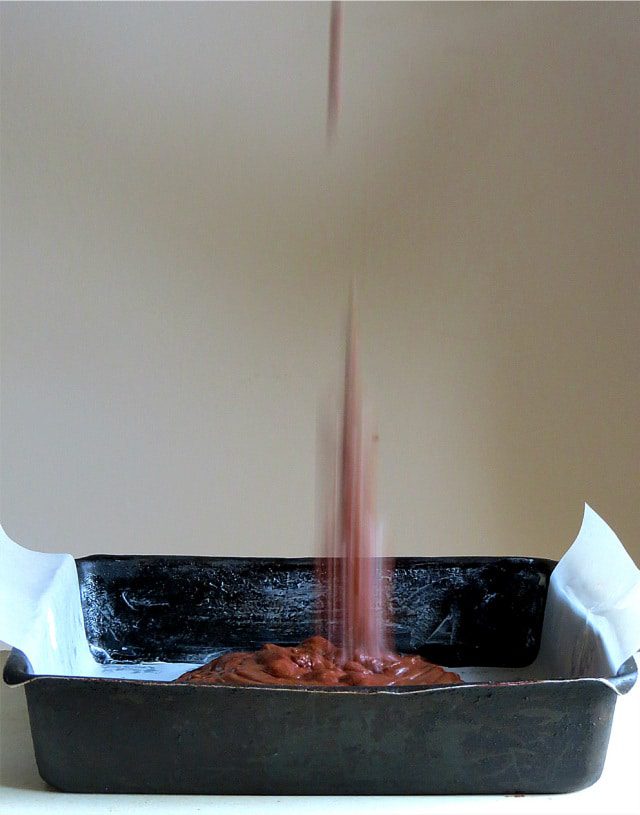 Ingredients – Makes 25 Brownies
Method
Grease a deep baking tin with butter and line it with a long sheet of baking paper that comes above the tins edge so that you can easily take out your brownies once baked.
Heat your oven to 160 degrees C, place your hazelnuts on a baking tray and place into the oven. Roast these for about 6 minutes. Once your hazelnuts are out of the oven and roasted, increase the oven temperature to 175 degrees C.
If your hazelnuts have skins on them, place them onto a tea towel whilst hot and rub vigorously. This will remove the skins. Put the roasted hazelnuts into a freezer bag and bash with a rolling-pin until there are no whole hazelnuts left. You don't want to do this so much that the hazelnuts are dusty, but so that your hazelnuts are chunky.
Mix with the flour for folding later.
Bring a pan of water to the boil. In a heat-proof bowl, place together the butter and chocolate. Make sure that the bowl isn't touching the water but just sitting above it. Put the bowl over the boiling water until melted, stirring occasionally.
In the meantime crack the eggs into a bowl and weigh the sugar on top. Using a stand mixer or electric whisk, whisk the eggs and sugar together until pale and fluffy. This should take a few minutes; the mix should form a ribbon when you pick up your whisk.
With the whisk on low, pour in your melted chocolate and butter. As soon as it's all combined, stop whisking. Fold in the flour and hazelnuts by hand using a spatula. Pour your mix into the prepared baking tin and put into the oven.
Bake for 25-30 minutes until set on top but still gooey in the centre. Leave to cool in the tin. Cut when completely cool.