This post is dedicated to my sister, Elysa. Minus my lovely followers on Instagram, I get inspiration and motivation from my friends and family. This is the beauty of being a blogger and your own chef, you're the boss in the kitchen.
My sister suggested I should make a vegan chili recipe now that the weather is starting to "chilly" (pun ALL intended) up. Although it is still high 70's and a warm here in LA, it's cold and sweater weather somewhere out there. If you are not a fan of ale, you can always sub out for more vegetable broth, but I don't know why you wouldn't love ale during this time of year. Or in fact at all:)
Serve warm with a few slices of avocado and fresh cilantro on top! Perfect for football season.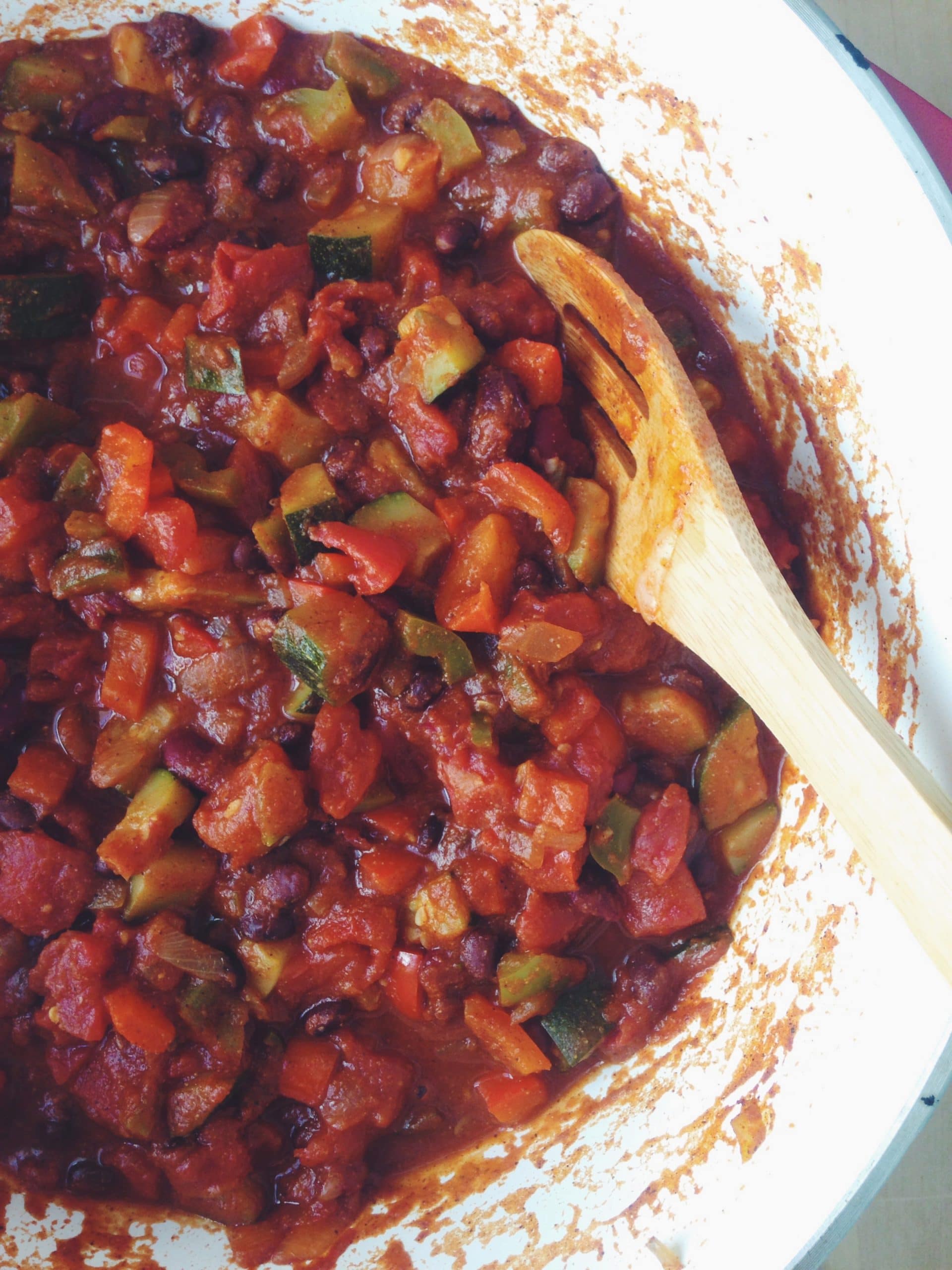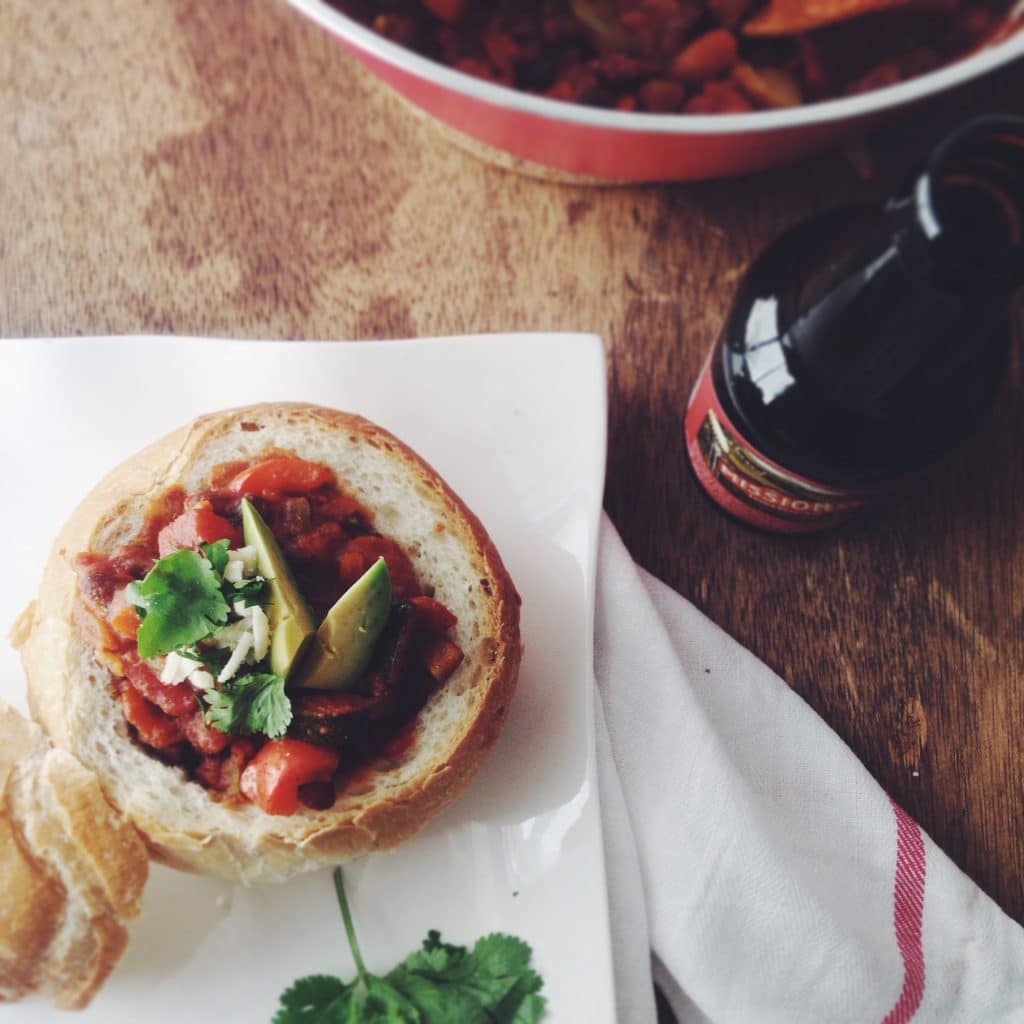 Ingredients:
2 tbsp olive oil
1 large onion, chopped
2 cloves garlic, minced
1 small jalapeno, minced
1 red bell pepper, chopped
1 green bell pepper, chopped
1 small squash, chopped
1 12 oz. bottle pale ale
1 28 oz. can diced tomato
1 15oz. low-sodium black beans, drained
1 15oz. can red kidney beans
1 tbsp chili powder
2 tbsp tomato paste
1 tbsp cumin
¼  tsp cinnamon
1 tbsp garlic powder
dash hot sauce (I used Tabasco)
sea salt and pepper, to taste
 Steps:
In large pot or dutch oven, heat oil and saute onions for 2-3 minutes until translucent. Add garlic, peppers, squash and season with salt and pepper.
Add in rest of seasoning  and stir for additional 2 minutes. Add tomato paste and ale and simmer for BOUT 8-10 minutes until mixture is reduced to half.
Add diced can tomato, beans and simmer for 20-25 minutes until mixture thickens. Serve with avocado pieces, chopped cilantro, or hot sauce.