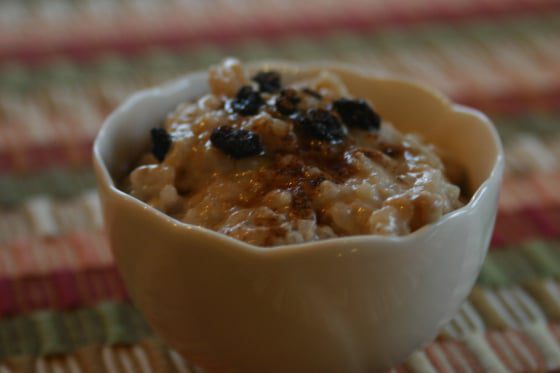 This arroz con leche recipe is completely vegan!! (Even though it literally means "rice with milk") It is also free from refined sugar, and has a low glycemic index.
I made this recipe a few months ago, and I just wanted to throw it up on the site right now. I took pictures late at night, so they're not very good. The pudding was good though. It's quite easy to make, and relatively  healthy for a dessert. I'm working on a post about diets and our g-g-generation, so look out for that if that's interesting to you.
Servings: 3
Ingredients:
1/2 c of uncooked, medium-grain rice
1 c water
3 c Unsweetened Almond milk
one cinammon stick
1/2 tsp ground cloves
2.5 T stevia
To make:
Rinse the rice
Place rice, water, and almond milk in a pan and bring to a boil
Once it boils, add the cinnamon, cover it and let it simmer on low for about 20-30 minutes. It's ok if you let some steam escape and stir it because your'e not trying to make perfect little rice grains.
Add the cloves, stevia and agave nectar.
Eat, eat, eat
Substitutions:
If you're not vegan, you can always add a bit of sweetened condensed milk instead of the stevia.
You could just use regular vanilla almond milk, and that would be enough sweetness.
You can substitute almond milk for soy or coconut milk if you want to keep it vegan, but I think almond milk is the richest.